Critical Illness Insurance
Are you financially prepared for a Critical Illness? Unfortunately most are not. Too many people discover that after a critical illness diagnosis their primary health insurance is inadequate, resulting in a large financial burden directly on yours shoulders.
The main objective of Critical Illness insurance is to reduce financial stress. These policies pay cash benefits upon the diagnoses of a covered condition. This money can be used for anything. Whether it's to pay for out-of-network medical costs, experimental treatment not covered by conventional health insurance or to pay your mortgage - you decide how to use the money, not the insurance company.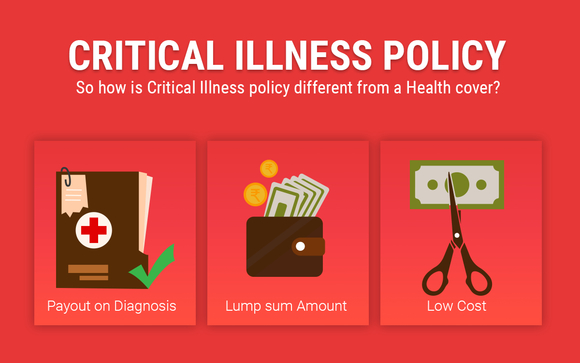 Focus on Your Recovery, Not Your Bills
Critical Illness insurance is about reducing the emotional and financial stress associated with the diagnosis of and recovery from a critical illness. The purpose of this insurance is to help families narrow or even close this growing financial gap and focus on getting well and not wondering about how to pay the bills.
Critical Illness Insurance Is Simple
If you are diagnosed with a covered illness like Cancer, Heart Attack, or Stroke, Critical Illness insurance typically pays a lump sum. However, some policies may pay a monthly cash benefit. You have complete discretion on how to spend the money – it can be for out of network medical costs, experimental treatments or even to pay your mortgage. It can be for anything you decide. No bills or receipts are required and no strings attached.
To learn more about Critical Illness insurance give us a call us today to schedule a free consultation. We'll discuss the importance of adequate health care planning and how Critical Illness insurance can play a role in your own personal health care strategy.